Pre-order the Sony notanetbook Vaio P in the UK today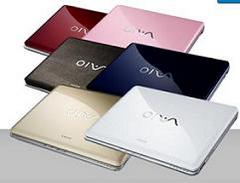 Sony Vaio's newest member – you know, the netbook that's not quite a netbook, otherwise known as the Sony Vaio P series is available for pre-order in the UK (huzzah).
Susi gets hands on with it here – you can do the same by heading over to the Sony Vaio store. As we know, its starting price is £849 – the subject of much speculation over its netbook status – but if you want it to come with all the trimmings expect that £849 to move even further away from netbook territory to a cool £1,370. Those trimmings include a 128GB SSD (as opposed to a 60GB HDD), as well as 3G (not available on the basic model) and built-in GPS and extended battery life of up to 8 hours and 25 minutes, instead of 2 hours 45 minutes.
If you're planning on a trip to the States any time soon, I'd recommend holding out on making the purchase till you're on American soil – it retails for £233 cheaper than it does over here.
So, the question remains – would you spend that much on what is in theory a netbook? Pre-order here.
[via T3]
Like this? Check this out: Sony shows off its ultralight TT Blue-ray notebook to the world