If you haven't alreay spent your Royal Wedding budget on a return flight to the Carribean, consider some of Firebox's Royal Wedding memorabilia.
LIKE A FULL-SIZE CARDBOARD REPLICA OF THE HAPPY COUPLE.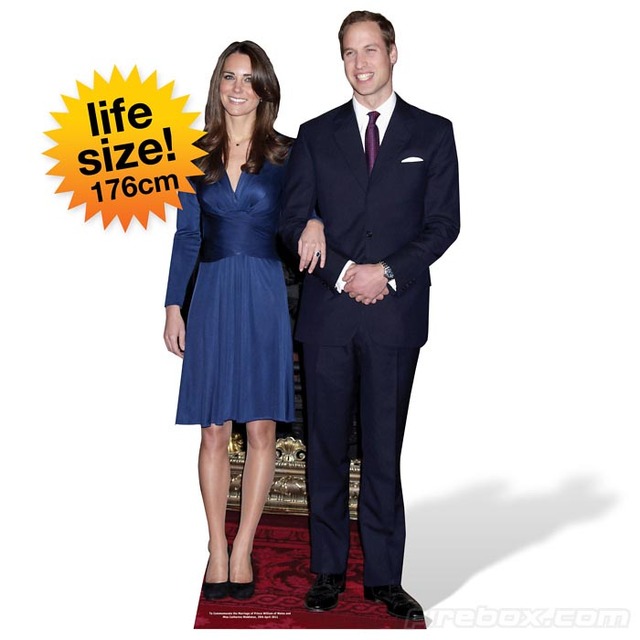 You won't regret buying this for the office.
Firebox say:
Perfect for royalists, fantasists and mentalists, this life-size 72" cardboard cutout shows HRH Prince William Kate Middleton looking just like they do in real life. Put this disconcertingly realistic slice of memorabilia in the office and visitors won't know whether to faint, curtsey or get busy with a magic marker."
Will and Kate Cardboard Cutout is - £34.99 from Firebox.com