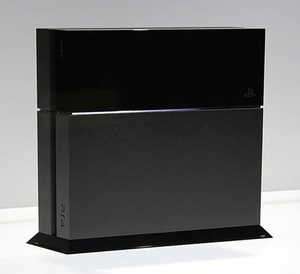 Sponsored post
With over 1 million pre-orders and more to come, the upcoming PS4 launch for 29 November 29 caused worldwide excitement.


There is a clamour for eager PlayStation fans to pre-order and get the new console in time for Christmas. With partners such as GAME guaranteeing deliver before Christmas with only a £20 deposit, there is still a chance to grab your hands on the elusive console in time.
The more details that are released from the Sony team, the bigger the anticipation we feel. With this in mind we have the top five things that we love about the PS4:
5. Dualshock 4
Trying to design a controller that is better than the Xbox's default offering has been one of the harder tasks for Sony developers but they may have succeeded with the new Dualshock 4 ps4 controller.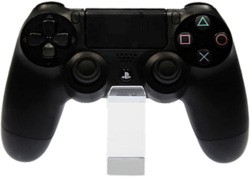 Introducing the Track Pad, there is now more flexibility for players to make the most out of each game. Plus, with a sleeker design and an incredibly light feel, hours and hours of gaming time awaits you with no negative effects on your hands.
4. Playstation app
Sony have caught up with rivals Xbox and announced that there will be an app for iOS and Android to offer second screen gaming. The free app will allow users to compare achievements and view the successes of friends.
The most striking element is the ability to offer second screen gaming like with the Wii U on certain games.
As of yet, there has not been an announcement on the release date on the app.
3. Online upgrades
With technology outdated almost as soon as it is released, it is refreshing to see Sony focus on the future and longevity of the PS4. Online upgrades will be consistently released and provide the console regular booster injections to keep themselves ahead of the game.
Plus, there has already been acknowledgement from the powers that be that early fan feedback on the PS4 has been taken in. Expect Sony and the fans to work together to have the ultimate games console that is personally defined for each user.
2. A feast of games
A healthy mix of third party and exclusive titles fill up the list of on the PS4 and with more expected to be announced, the console is definitely kicking things off with a bang.

1. All round improvement
So much has been promised to fans with enhanced graphics and social features that all round improvement has to be our favourite PS4 feature.
Add into that the fact that the PlayStation Vita will play an important role as Remote Play if enabled on the PS4, and the gaming experience has reached a whole new level.