So MWC is over for another year! And the world's mobile bigwigs have left the tapas bars and headed home. But what caught our eye at this year's exhibition? Here are ten things we learnt this week.
1 By far the sexiest item at the show was the Samsung Gear Fit - With its curved AMOLED screen this is how I'd imagine that the iWatch will look. It also works with any Samsung Galaxy phone which potentially gives it a very wide reach. The jury is out though on how useful it will be. It is not as highly specified as the Galaxy Gear 2 or other fully specified smartwatches, so you can read messages but not respond to them. For fitness types the heart rate monitor and its accompanying software is handy, though annoyingly it doesn't measure your heart rate on a 24 hour basis. So Samsung have created a stunning design, but the rest of the Fit is a bit of a work in progress.


2 The Sony Xperia Z2 has an amazing screen - Sony's next generation smartphone has a significant wow factor in the clarity and resolution of its screen. That camera looks very impressive too. More on it here.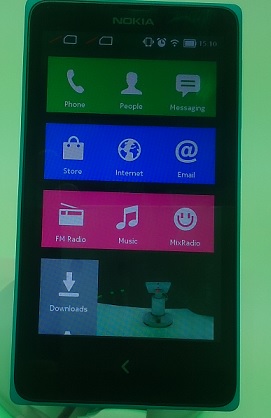 3 Nokia's X Series cheapo Android phones might do surprisingly well - Kudos to the company for doing that it perhaps should have done a year ago and launch Android phones. The new mobiles, the X, X+ (which both have a four inch screen) and XL (five inch screen) should appeal to the millions who still have a soft spot for the Nokia brand but can't afford larger and higher spec phones. The Windows style tile system makes it easy to use too, and that price, shame though about a relative iffy camera.


4 Samsung's Galaxy Gear 2 watch has a great camera - The jury is also out on the new Samsung Galaxy Gear watch, but this time it works with any Galaxy phone - the original was Note 3 only - and the camera is actually rather good for a two mega pixel jobbie. I bet this fella fancies one.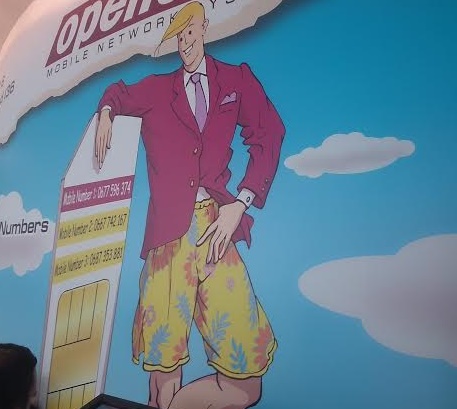 5 The cheesiest ad of the week winner is this... - Just what is he doing with his hand?


6 Samsung are being a bit over protective of the S5 - Rather odd really as the phone didn't appear at the main show and was only available for viewing to the privileged few behind closed doors.


7 Curved screens, you can keep them - LG seem to be fighting a losing battle in convincing punters and the industry of the merits of curved screens as featured on its G Flex six inch screen mobile. They might apparently be much better for viewing video with superb colour saturation, but no one seems too interested.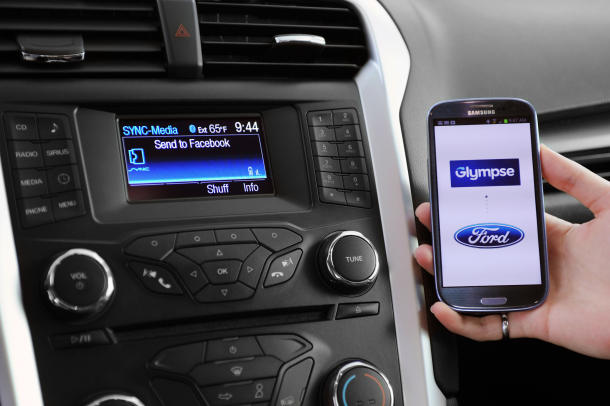 8 Ford are doing some very clever things with the car dashboard - Its AppLinks platform is starting to roll out across Europe and there just huge potential to customise phone apps so that make getting information or entertainment easier for the driver. The voice controlled Spotify app works very well and Glympse could prove to be highly useful.
9 The smartphone might just be about to hit an innovation buffer. We have now had innovative apps, bigger screens, ever higher quality cameras. However a lot of the secondary brands launches Huawei (whose seven inch phone/tablet hybrid the MediaPad X1 is pictured), Lenovo etc at MWC had a decidedly similar feel to them. And how much of leap is the Samsung Galaxy S5 on from the S4? Maybe smartphone tech is hitting an innovation wall.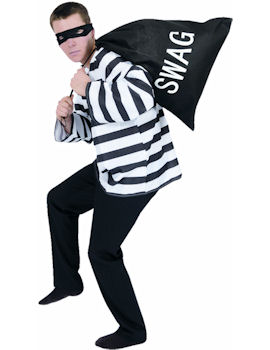 10 MWC is still The Olympics for petty criminals - All those phones and tablets, all those industry types on a bender down the Ramblas, and half of the best pickpockets from southern Europe. Barca's police must really hate MWC.