Buying a phone is difficult, what with the sheer amount of models that are available for purchase. One of the first things you have to decide is which kind of phone you want to buy. The two most popular models in the UK are iPhones and Android phones, but what's the difference? Well, if you're not to sure exactly what iPhones and Android phones are, and how they differ, our guide is here to help you out.
The most basic difference between the two are the operating systems they run on. iPhones run on iOS, the mobile software developed by Apple, and Android phones run on Android OS, the mobile software developed by Google. This means that most of the services on the iPhone are centred around an Apple/iTunes account, whereas services on Android are centred around your Google account.
Image credit: Methodshop via Flickr
By Tom Pritchard | September 3rd, 2014
---
---
Must read posts: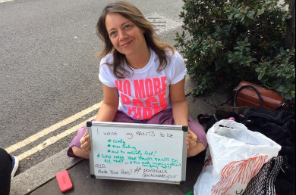 shinyshiny speaks to No More Page 3's Lucy-Ann Holmes...
---
---