Those Apple rumours just keep coming, especially coming up to the iPhone 6′s rumoured launch window, and keeping up with them all is proving to be a difficult task. To keep you up to speed, here is today's round-up of the biggest Apple rumours and news.
1. The iPhone 6 could have a one handed mode
It seems rather silly to think that a phone would need a specific function that allows it to be used in one hand, but now that phones are getting bigger and bigger it could end up being a necessity. According to a report from the New York Times developers at Apple have been working on a way to ensure that its still use one hand to interact with iOS on a large screen. According to Apple employees it might even be possible to activate and deactivate this mode.
There isn't any more detailing how this will work exactly, but if the iPhone 6 is open to people who prefer to type one-handed then that can only be a good thing. [New York Times via Trusted Reviews]
2. More details on Apple's mobile payment system have emerged
Anyone who's ever been told that an establishment doesn't take credit cards probably knows that the fees attached to credit cards are much higher than debit cards, with one of the reasons being the risk of fraud. According to reports Apple has managed to convince US finance giants Citigroup, JP Morgan Chase, Capital One, and Bank of America that it's new service is so secure the risk of fraud is minimal — meaning they have agreed to having lower transaction fees for purchases paid for with the 'iWallet' system. Not only does this indicate that Apple's service is fairly secure (unlike iCloud), it also adds a financial intensive for businesses to accept the new payment system.
There's no word on whether this deal will extend outside of the US, or even if Apple's digital wallet will even be available here, but we can only hope. It should only be a matter of time, however. [Bank Innovation via MacLife]
By Tom Pritchard | September 5th, 2014
---
---
Must read posts: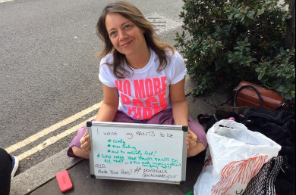 shinyshiny speaks to No More Page 3's Lucy-Ann Holmes...
---
---