Those Apple rumours just keep coming, especially coming up to the iPhone 6′s rumoured launch window, and keeping up with them all is proving to be a difficult task. To keep you up to speed, here is today's round-up of the biggest Apple rumours and news.
1. A new patent describes locating your car with Siri and CarPlay
Recently Google Now was updated to include a feature that would allow users to find their parked car, which is rather handy. Now it appears that Apple is working on something similar, just a bit more hi-tech. The patents, titled "Automatic identification of vehicle location" and "Vehicle location in weak location signal scenarios", seem to describe a feature where Siri will help people to locate their car in a busy car park. Even better is the fact that you won't even need a phone signal. Rather than communicating via the cell network Siri can communicate with the car via CarPlay via Bluetooth and Wi-Fi.
 But the patent does mention a "Find my car" command which appears as though it can be used to trace stolen cars in the same way that "Find my iPhone" can track down stolen phones. [Cult of Mac via Ubergizmo]
2. The iPhone 6 could have 128GB of storage
Out of all the rumours regarding the iPhone 6's hardware that have popped up in the past week or so, this is definitely one of the most promising. It's pretty self explanatory as to what it entails, and considering that a number of Android and Windows Phone devices offer microSD storage expansion up to 128GB (something the iPhone is unlikely to ever do) it means iPhone users won't have to work with lower amounts of of potential storage. Provided the rumour is true that is. [Weibo via Phones Review]
By Tom Pritchard | August 22nd, 2014
---
---
Must read posts: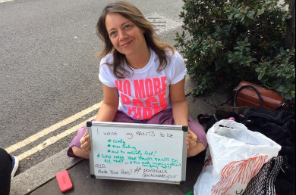 shinyshiny speaks to No More Page 3's Lucy-Ann Holmes...
---
---