Those Apple rumours just keep coming, especially coming up to the iPhone 6′s rumoured launch window, and keeping up with them all is proving to be a difficult task. To keep you up to speed, here is today's round-up of the biggest Apple rumours and news.
1. Thailand has apparently approved two iPhone models to go on sale later this year
We're all rather sure that Apple will be releasing two iPhone models in near the future, but we've never had much in the way of confirmation. Well news from Thailand indicates that there will be at least two iPhones released in the country, known as the A1524 and the A1586, both of which have been approved by Thailand's communications regulatory body the National Broadcasting and Telecommunications Commission. Strangely Thailand's Secretary General confirmed this fact on Twitter.
But 9to5Mac seems determined to spoil the new by noting that it could be 4-inch iPhones with some new internal workings, or that the 4.7-inch iPhone will come with two different network variations. We like to think it means that the 5.5-inch model is now a dead certainty, in Thailand at the very least. [TrustedReviews]
2. iPhone 6 mass production is set to begin very soon (again)
According to reports coming out of China Apple is set to put the iPhone 6 into mass production very soon, in anticipation of the rumoured 9th September announcement date. This sounds like great news (if a little bit late) but it's not the first time rumours have popped up about the phone entering this stage of production. This could mean that Apple has starting mass producing a different model of iPhone 6, there are supposed to be two on the way, or some of the reports are inaccurate. Either option is a possibility. [PhonesReview]
3. More iPhone images leak, this time of the front panel
It's time for your daily dose of "maybe this picture is part of the iPhone 6″, this time covering the phone's supposed front panel. There's not that we haven't already see, but these new shots do indicate that the 5.5-inch phone will have rounded edges much like the iPad Air. There isn't much to it but if you must know every little detail, or if you really like looking at the guts of various gadgets, the images are below. [Feld & Volk via Business Insider]
By Tom Pritchard | August 14th, 2014
---
---
Must read posts: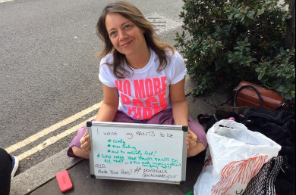 shinyshiny speaks to No More Page 3's Lucy-Ann Holmes...
---
---