If you own a next gen games console and a smartphone, you'll have undoubtedly downloaded Xbox Smartglass or PS4's official app, as the apps give you access to your console and allow you to watch other gamers stream to Twitch and numerous other functions.
The PS4 has had the ability to download games while you're away from your phone for a number of months, but now its coming to the Xbox too.
Yesterday a BETA version of Xbox Smartglass was released to Windows phones, giving Xbox users the ability to do this and an array of other features such as:
Like a Game Clip
Like an item in the activity feed
View items that have been bundled together
View items that have been shared to you from a message
Purchase Xbox One games & add-ons
Browse for recent and popular games & add-ons
Image: WP-Central
By Craig Fox | July 24th, 2014
---
---
Must read posts: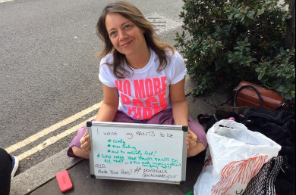 shinyshiny speaks to No More Page 3's Lucy-Ann Holmes...
---
---