Are you one of the many Orange customers that received several texts over the weekend explaining how you can add another magic number? Well, EE, Orange's parent company is very sorry.
 Miles from EE issued the following apology:
'Unfortunately we're having an issue with the text message service that reminds people they are eligible to add another magic number. This reminder should only be sent once, but some customers are getting multiple reminders.
If you've received any of these duplicate messages, please accept our apologies for any inconvenience. Remember: you're not charged to receive magic number reminders.
Our team is working on a fix that will stop any further instances of multiple reminders happening. We're expecting an additional update on this fix tomorrow. I'll post here as soon as I have further details'
Image: OrangeStore
By Craig Fox | July 21st, 2014
---
---
Must read posts: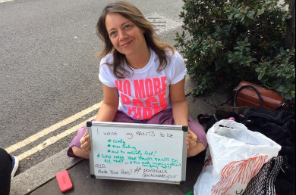 shinyshiny speaks to No More Page 3's Lucy-Ann Holmes...
---
---