Could Microsoft be planning to launch two new Windows Phone 8.1 devices soon? If The Verge is to be believed, it certainly looks that way, and one of them has even been described as the 'selfie phone'!
The selfie phone, known as codename Superman has a 5-megapixel forward-facing camera and 4.7 inch display, while the other handset, known as the Tesla, has been described as an 'affordable high-end phone' with a PureView camera, and looks similar to the squared Lumia 930.
Microsoft devices chief Stephen Elop revealed both handsets during an internal company meeting this week, alongside videos of the two phones.
Elop's revelation at Microsoft's annual company meeting event indicates that the device launches are imminent, and comes just days after Microsoft's Jo Harlow revealed, in an internal memo, that the company is planning to launch 'other high-end products…very soon.'
By Hayley Minn | July 29th, 2014
---
---
Must read posts: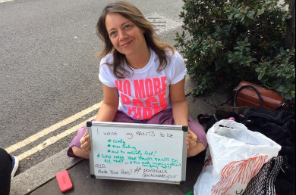 shinyshiny speaks to No More Page 3's Lucy-Ann Holmes...
---
---