You are probably wondering how we took you to that conclusion. The parameters are based on a number of things – the basic specs, our reviews of the phone, and if we haven't reviewed the mobiles then we have referenced other trusted reviews.
Here is the information then for these two mobiles.
The Samsung Galaxy S5 has a much larger screen than the Apple iPhone 5S (4.1inches Vs 4inches)
The Samsung also has a higher resolution screen – 1920×1080 px vs 1136×640 px
The Samsung phone has greater personalisation options, although the iPhone is arguably easier to use.
The iPhone fits in seamlessly to an Apple home universe
The iPhone is a lot smaller and more pocketable than the Samsung
With the iPhone you can opt for storage of 64Gig, with the Samsung it is 32Gig, though with the Samsung you can add more via a storage card.
The fingerprint scanner makes the iPhone one of the most secure phones ever
The Samsung's battery is almost twice as powerful as the iPhone's
The Samsung takes 16 mega pixel images, compared to the iPhone's 8
The Samsung is a lot more water and dust resistant than the iPhone
The Samsung phone captures video in twice the resolution of the iPhone
By Dragos | July 7th, 2014
---
---
Must read posts: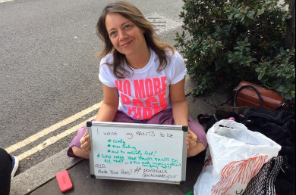 shinyshiny speaks to No More Page 3's Lucy-Ann Holmes...
---
---