On monday Apple announced  it would be releasing stickers for its MacBook Air line, if you have had an iDevice you have probably seen vinyl stickers such as iCarbons and DiabloSkinz floating around to stick on any device to make them look cool or as just a matter of protecting them, and for a long time Apple have stayed away from entering that market until now.
In the ad itself you can see a wide array of stickers, going from The Simpsons to Hello Kitty, check out Apples's ad for yourself to see how the stickers look on the MacBook.
Image: TechnoCrazed
By Craig Fox | July 23rd, 2014
---
---
Must read posts: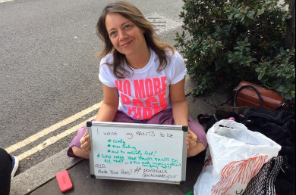 shinyshiny speaks to No More Page 3's Lucy-Ann Holmes...
---
---