Yep, that's right. There's a huge tech giant right under our noses called Wiko that's set to take over the smartphone market and none of us has ever heard of it.
The little-known smartphone maker is based in France. It already has a few handsets on the market, but now industry insiders believe its cheaper offerings are set fragment the smartphone market and take on the likes of Samsung and Apple in the process.
Even though many of its handsets are produced in China, Wiko is one of the top three handset vendors in France with 8% of the French market, according to the Financial Times and Kantar ComTech. The company's popularity is now soaring in the likes of Portugal and Italy and it's set to take on the UK market later this year.
According to Wiko's head of international development, David Garcia, a new handset that's set to take on the biggest players in the market is due over the next few months.
However, Dominic Sunnebo, the strategic insight director at Kantar Worldpanel ComTech, believes it doesn't need a new handset to wow us:
"Consumers are starting to realise the true cost of handsets, and as a result they are shopping around to find cheaper alternatives. This shift in behaviour plays directly into the hands of lesser-known brands like Huawei and Wiko, who are able to offer competitive technologies for a fraction of the price."
By Becca Caddy | June 17th, 2014
---
---
Must read posts: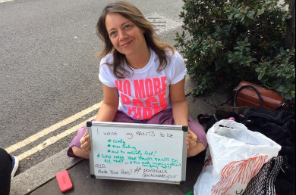 shinyshiny speaks to No More Page 3's Lucy-Ann Holmes...
---
---