The great thing about Android is that it's just so customisable compared to iPhone. Not only can you install apps and widgets, but you can even install entire new homescreen launchers - replacing the app that launches apps on your phone. There's loads of great options - and here's our pick of five of the most interesting.
Cover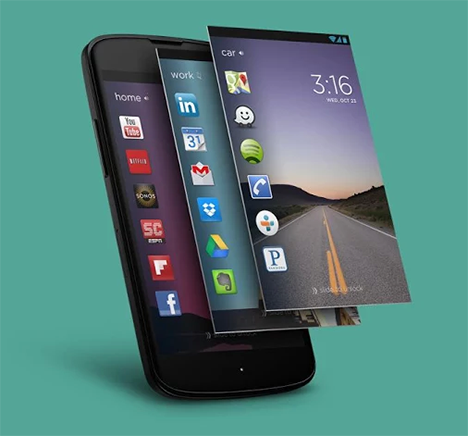 Cover leaves your launcher intact, but replaces your lock screen with
something rather clever indeed. The idea is that it learns what apps you used most
often when at home, in the car and at work, and will then automatically change your
lock screen to have buttons to quickly open the most relevant apps. For example -
when you're at home you probably want Facebook and your Sonos controller,
whereas at the office you're more likely to need LinkedIn and Dropbox. The app
doesn't need programming - it'll automatically figure out where you and what you're
up to. Very clever indeed.
Think you know Assassin's Creed ? Prove it! Take our Assassin's Creed travel quiz