Good news for Apple from the UK. It seems as if British consumers are impressed with both the new iPhones.
Scott Hooton, Chief Commercial Officer at Phones 4u has described demand for the new phones to be 'phenomenal' and easily outstrips that for the Apple iPhone 5.
He also points out that it is the young – 18-30 year olds who are keenest on the new mobiles, which hints that the 5C gamble might be about to deliver some pretty impressive returns.
Here's what he said
"The demand for the new iPhone 5c and 5s has been truly phenomenal in the first few days of pre-registration. We have already seen double digit growth in pre-registrations compared to the same period for iPhone 5 last year, and with the exceptional rate in which we are receiving these, we are predicting that the new handsets will set a record as generating the most pre-registrations ever at Phones 4u.
We know from looking at our pre-registrations that men are currently showing the most interest in the new Apple iPhones (65 per cent) and we have also seen a huge appetite for the new smartphones amongst 18-30 year olds, who have taken up almost two thirds of the pre-registrations. To date, this interest has also shown that 75 per cent are intending to purchase the new iPhone 5c or 5s on 4G, so not only are we expecting pre-orders of the iPhone 5c to go through the roof this weekend, we are gearing up for an exceptionally busy launch day on 20th September, when both officially go on-sale at Phones 4u stores across the country and online."
By Ashley Norris | September 13th, 2013
---
---
Must read posts: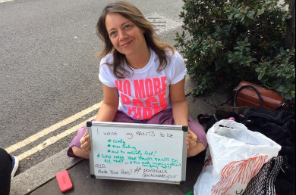 shinyshiny speaks to No More Page 3's Lucy-Ann Holmes...
---
---