Campaign bipartisan selfie: PM @KRuddMP with LOTO @TonyAbbottMHR and Nada Makdessi at Rooty Hill forum pic.twitter.com/EvYmyf8Evi

— andrew meares (@mearesy) August 28, 2013
These days everyone has to do a selfie – even aspiring PMs. This brilliant image was captured and tweeted by photographer Andrew Meares and shows the two leading candidates for Australian PM messrs Rudd and Abbott indulging in a selfie.
This was after the debate at Rooty Hill RSL Club.in Sydney, New South Wales.
The election is two weeks away, with the candidates running neck and neck.
By Ashley Norris | August 28th, 2013
---
---
Must read posts: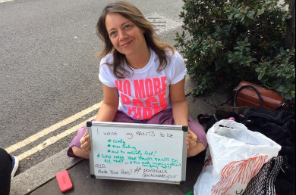 shinyshiny speaks to No More Page 3's Lucy-Ann Holmes...
---
---