Our affection for retro looking cameras probably never really went away. Old school snapper are however very much back in the spotlight thanks to the Lomography craze, the re-invention of instant cameras and even digital snappers, like the Fujifilm XF1, being kitted out with a really striking liveries.
Here are eight of our favourites
By Ashley Norris | July 11th, 2013
Lomography Belair X 6-12 Jetsetter £270
The Belair apparently introduces a pioneering new medium
format camera that its makers claim will bring a new level of lens quality to
 Lomographers. This is the world's first 6 x 12 auto-exposure medium format
camera. The maker says it delivers in sharp, ultra-wide photos with excellent
depth of field. It can take 6x12, 6x6, or 6x9 photos. It also has automatic
shutter settings and looks wonderfully retro.
Lomography

---
---
Must read posts: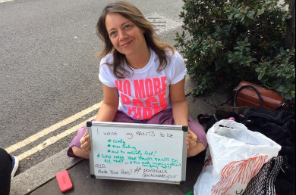 shinyshiny speaks to No More Page 3's Lucy-Ann Holmes...
---
---