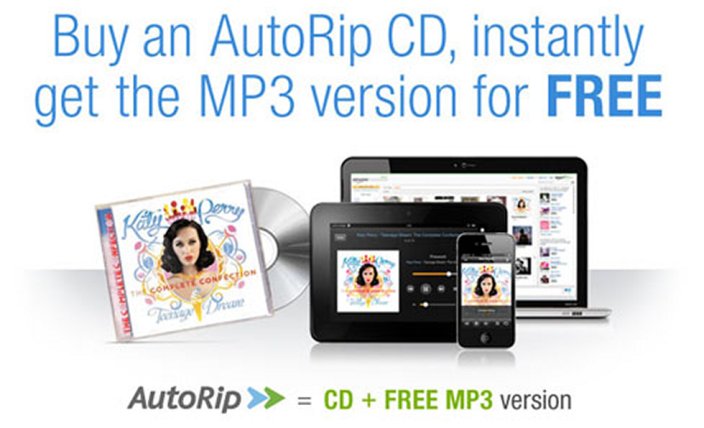 I always thought that the best way to market music these days was to offer someone a CD and when they bought it give them an instant download of the tunes on it.
Well it appears that the team at Amazon have been listening for it has just announced the launch of Amazon AutoRip, a new service that gives customers free MP3 versions of CDs and vinyl music they purchase from Amazon, in the UK.
So when customers purchase AutoRip CDs and vinyl the MP3 versions are automatically added to their Cloud Player libraries where they are available, free of charge, for immediate playback or download.
It isn't just new labums though. Customers who have purchased AutoRip albums at any time since Amazon.co.uk first opened its Music Store in 1999 will find MP3 versions of those albums in their Cloud Player libraries – also automatically and for free.
It all depends though if the album is in the AutoRip category, as not all of them are. The company says it has 350,000 albums, including titles from every major record label, are available for AutoRip and that customer just need to look for the AutoRip logo. The AutoRip music is provided in high-quality 256 Kbps MP3 audio.
And while the service works for music Amazon has no plans to AutoRip for Kindle books or DVDs.
It has taken quite a while for the service to land in the UK. It went live in the US in January and is also available in Italy, France and Germany.
"What would you say if you bought CDs, vinyl or even cassettes from a company 14 years ago, and then 14 years later that company licensed the rights from the record companies to give you the MP3 versions of those albums… and then to top it off, did that for you automatically and for free?" said Jeff Bezos, Amazon.com Founder and CEO. "Well, starting today, it's available to all of our Amazon.co.uk customers – past, present, and future – at no cost. We love these opportunities to do something extra for our customers."
The company has also announced the top ten albums it has sold since 199 all of which are available for AutoRip
21
Adele
19
Adele
Progress
Take That
I Dreamed A Dream
Susan Boyle
Now That's What I Call Music! 83
Various artists
Only By The Night
Kings Of Leon
Back To Black (Bonus track)
Amy Winehouse
Sigh No More
Mumford & Sons
Now That's What I Call Music! 80
Various artists
Now That's What I Call Music! 77
Various artists
By Ashley Norris | June 27th, 2013
---
---
Must read posts: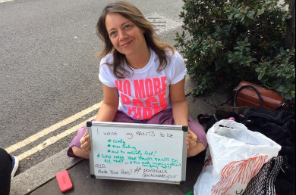 shinyshiny speaks to No More Page 3's Lucy-Ann Holmes...
---
---