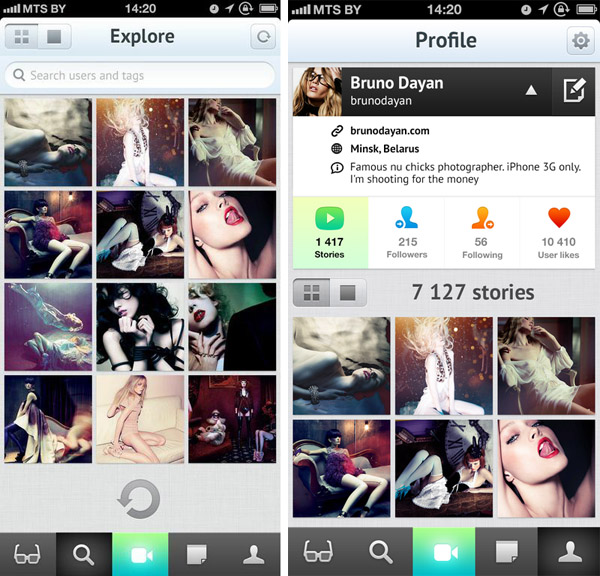 Well it's hardly rocket science, is it? We all bloody love Instagram and its – admittedly quite lame actually – retro filters and for some reason the world of GIFs never fails to make us LOL, so marry the two together and you're onto a winner, which is essentially what new app GifStory is all about.
GifStory allows users to cut together short clips of video and then add a filter to the finished product. So it's essentially just the same as Instagram, but you're tweaking video instead of a still image. You can then pimp it out to as many social networks as you please and share with the rest of the GifStory community too.
There are some examples above we found on TechCrunch, but no, we're not sure why they're so "porny" either…
We're undecided about whether GifStory is a brilliant idea that'll have us all hooked or just far too much work. We get it, you only have to record something for essentially SECONDS, but we're all so used to instantaneous photos of our cats/hats/bats/mats that it might just be too much of an ask to have us thinking about moving images when there's so much other stuff going on in the world. Let us know what you think in the comments below.
You won't be able to get hold of GifStory for another month or so, but you can sign up to be put on a waiting list on the app's landing page.
[Via Fast Company]
By Becca Caddy | January 16th, 2013
---
---
---
---