Ever since cutesy, crafty virtual pinboard Pinterest became super popular last year we've seen a number of crazy clones, from those that have just blatantly ripped off the idea, to manly Pinterest Gentlement and of course Pinterest for porn sites, like Snatchly and sex.com. However, cat lovers now have their own online haven for silly photos of felines called Catmoji, which works in the same way as Pinterest, with commenting, liking and resharing features all from a similar grid-like design.
Of course the internet is pretty much run by cats anyway, so we're not sure a separate site dedicated solely to them and photos of them is necessary given they're BLOODY EVERYWHERE, but it's still a nice idea for those that just can't get enough of the crazy little balls of fluff.
Check out: catmoji.com
By Becca Caddy | January 7th, 2013
---
---
Must read posts: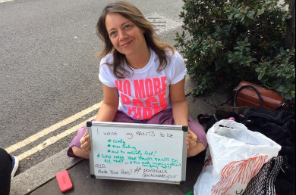 shinyshiny speaks to No More Page 3's Lucy-Ann Holmes...
---
---