Swivl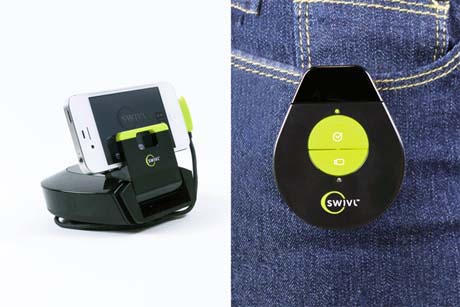 The Swivl looks a bit odd, but it's a clever device that acts as a mini camera crew
and robot rolled into one. The gadget has a built-in tripod mount, so slot your
phone into the middle of it and its sensors will then start to track movement,
allowing you to capture 360 degree video. So, just point the Swivl towards your
"actor" and watch it bend, move and chase it around while recording video.

It's a great gift idea for those who'd be bored of a simple lens clip and take their
photography and video recording quite seriously.

Available from Photojojo for $179.
---
---
---
---