At the beginning of October super popular and cool crowd-funding website Kickstarter announced that it'd be opening its doors to UK-based projects for the first time.
So as we all sit and wait until we can add our incredible ideas on the 31st of October, let's take a look back at some of the most interesting, successful and innovative projects that have secured funding through the site over the years.
By Becca Caddy | October 24th, 2012
Coffee Joulies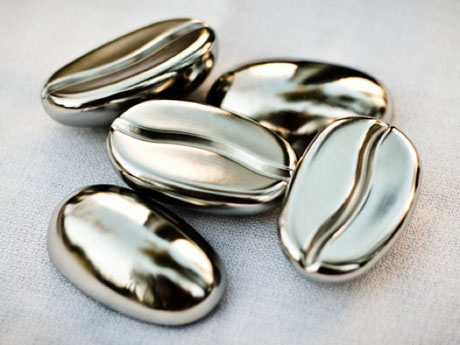 This isn't the first (or probably last) time we want to write about how cool Coffee
Joulies are… The little metal beans sit inside your hot drinks and cool them down
to a mouth-friendly temperature when they're too warm and turn up the
temperature when they're too cold.

We're tempted to say it's all done by fairy magic, but no, there's an actual scientific
explanation for how the little Joulies work and we'll leave it up to the team to
explain how:

"Their polished stainless steel shells are full of a very special phase change
material (an ingredient in food) that melts at 140°F. When you put them in your
coffee this PCM begins melting, absorbing a LOT of heat in the process and
cooling your coffee down much faster than normal.

When your coffee reaches 140°F (the perfect drinking temperature) the molten
PCM begins solidifying again, releasing all that energy back into your coffee to
keep it at a comfortable and delicious drinking temperature. The more heat you
feed your Joulies, the longer they'll keep your coffee warm."

Although the company is going from strength to strength, simultaneously cooling
and heating up beverages around the globe, it started out on Kickstarter and
managed to hit its funding goal quickly thanks to lots of interested backers and
press attention.

For more information check out: www.joulies.com/
---
---
Must read posts: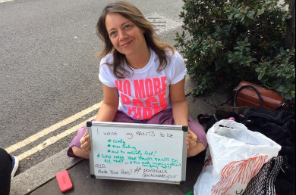 shinyshiny speaks to No More Page 3's Lucy-Ann Holmes...
---
---