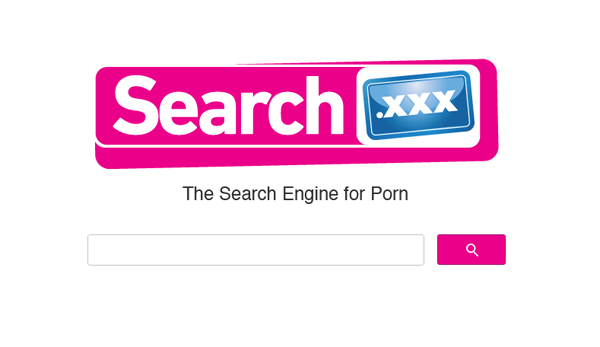 If you're an internet regular then you'll know it's really hard to come across porn online. In fact any kind of sexual content, ads about gambling, tweets about One Direction and cat videos are few and far between at the moment. SEND MORE. PLEASE.
Therefore it makes complete sense that we'd need a search engine solely dedicated to adult content and today our prayers have been answered because ICM Registry is launching a kind of Google just for porn. But obviously it's got nothing to do with actual Google.
The search engine called Search.xxx has been created by ICM Registry, the guys who brought the .xxx domain names to the web, under the guise that'll it'll offer users a better experience and prevent malware because all .xxx sites are checked using McAfee technology daily. Of course that's all true, but it's also to make more people visit the .xxx websites the company worked its ass off to bring to the masses.
Stuart Lawley, ICM's CEO, believes the 21 million web pages indexed as part of Search.xxx will satisfy most people (unless you're into something really weird):
"It's porn, only porn, all porn!
"There's as much porn there as anyone would need, I'd imagine."
Wow working in porn really makes you enthusiastic about life, doesn't it? Maybe we're in the wrong profession… He goes on to big up Search.xxx by explaining it takes away the fuss from finding good porn and stops you getting caught out too, because there's no autocomplete like there is with Google, so search for your most weird, wonderful and dirty fantasies with no fear of repercussions:
"Porn is very personal […] You may have been looking for Brazilian midget transsexuals, and you're sitting there at home with your kid or your wife saying, 'Let's go on a holiday to Brazil,' and the next thing, it's suggesting Brazilian midget transsexuals from your previous Google search history.
"A lot of customers found that they were so overwhelmed by what they were seeing, they just sort of snatched and grabbed any video that was there to get away from this madness […] We have no ads, no videos, nothing on the search engine itself, so people can take a sort of calm and steady look at deciding what it is they want to select."
[
Via Cnet Via Venture Beat
]
By Becca Caddy | September 27th, 2012
---
---
---
---