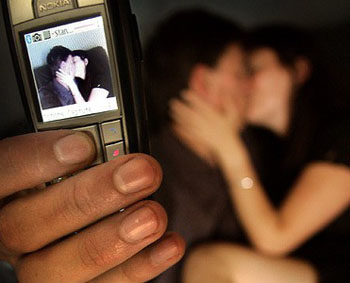 In a bid to prove just how obsessed we all are about Apple products, new research has found that men would be willing to give up all kinds of things they stereotypically love to get their hands on the latest iPhone a little bit earlier than anyone else, including sex, drinking and coffee.
The survey, commissioned by mobile casino RoxyPalace.com, polled 800 men and found that 22% would happily give up coffee, 14% would stop drinking and 9% would remain celibate for a whole month in order to be the first with an iPhone 5. Of course this is all despite the fact we know very little about what the new handset will be able to do, we guess if it's as much as an anti-climax as the iPhone 4S launch a lot of you would live to regret those sacrifices…
Although these results are clearly an interesting testament to how much we all love Apple's latest gadgets, they also makes us question why gender-based surveys are just so damn predictable. God forbid a man might have other hobbies other than sex and getting drunk and why haven't women been polled too? Last time we checked women liked sex and (shock horror) some even care about mobile phones. We know, we know, CRAZY. But let's for a second just wonder what would happen to the world if women were running around enjoying sex AND giving a shit about technology. Mayhem, that's what.
The study was commissioned by mobile casino RoxyPalace.com and polled 800 people.
Related: iPhone 5 pre-orders kick off on 12 September launch day?
---
---
---
---
---