Remember last week when the O2 network was down for a day or two and those on the network acted as if they'd lost both of their arms and everyone else just sniggered from behind their perfectly functioning mobile phones? Well now it seems that the hiccup could have cost O2 a lot of customers, with more than a third claiming they won't be sticking with the network in the future.
According to a quick flash poll carried out by discount website MyVoucherCodes.co.uk, 34% of customers polled currently on the O2 network said they won't renew their contract or continue to use the network after the most recent problems. However, given the fact most of us are on contracts that last around 298,375 months, will any of you remember about this blip a few years down the line?
Unsurprisingly 94% of those polled said they were very annoyed by the outage and only a cool and laid back 6% said they didn't really care. Interestingly 83% are now expecting to get some compensation, hmm it'll be interesting to see whether that transpires…
By Becca Caddy | July 17th, 2012
---
---
Must read posts: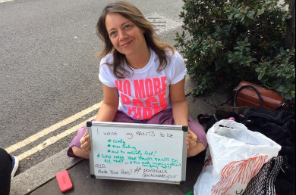 shinyshiny speaks to No More Page 3's Lucy-Ann Holmes...
---
---