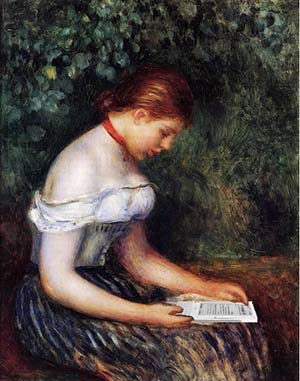 You did it. It's OK. We all know.
We're human beings after all and if the rest of the nation is engrossed in a tacky, badly written piece of erotica then even the most defiant are going to eventually cave, take a sneek peak and see if it's really as filthy/life changing/incredible as they've been led to believe.
However, no matter how into the whole Christian Grey fantasy thing you may be, there comes a time when you realise that this just isn't right anymore. Whether it's the haphazard inclusion of exclamation marks that really grinds your gears, the fact you've spent so long reading about pretend sex you've forgotten that real life sex exists or just the use of the phrases "inner goddess" and "his considerable length", you need to move on and we're here to help you.
The problem with moving on from Fifty Shades of Grey is that so many people seem to love it because they know it's a little bit wrong to be reading erotica (can we call it erotica with terrible euphemisms like "his considerable length"?) on the bus or on the tube or in the canteen on their Kindles. Yeah we agree, that's a little sad. But if that's the case then what's going to fill the hole (sorry) that Fifty Shades of Grey will leave behind? Well, it'll have to be something just as filthy, shameful or embarrassing and failing that you could just try some actual porn:
Mills & Boon
If you're looking for a simple writing style, an abundance of strange adjectives and a healthy dose of fairly tame misogynistic fantasies then look no further than the ultimate in cheesy erotica and predictable romance from pretty much everything published by Mills & Boon.
You can download many of the Mills & Boon collection from Amazon for your Kindle and some are even free. Yes, that IS pretty indicative of the writing, plot, characters, etc.
Lady Chatterley's Lover by D. H. Lawrence
It may seem rather tame by today's standards but Lady Chatterley's Lover was banned, deemed an obscene publication and back in the day contained words that were considered completely "unprintable". The ultimate in early 1900s filth.
Available from Amazon for the Kindle for only 77p.
Bared To You: A Crossfire Novel by Sylvia Day
Another title that's high up on the most popular Kindle eBook charts right now, which is being hailed as "the next Fifty Shades of Grey". According to reviews it's the perfect remedy for those who have finished reading Fifty Shades (or FSoG for die-hard fans) and now feel like they've lost a limb or a lover and need another fix. The writing is marginally better, the sex scenes a little hotter and there's less awkward and immature inner monologue from the story's saucy female, Eva.
Available from Amazon for the Kindle for £3.49.
Kushiel's Dart by Jacqueline Carey
For those who like what one reviewer describes as "a lovely erotic undercurrent" rather than anything too extreme in their reading material. Expect love, sex and sadness all set in some weird fantasy-like Middle Ages.
Available from Amazon for the Kindle for £5.41.
The Sleeping Beauty Trilogy by A. N. Roquelaure / Anne Rice
A series of novels written by Anne Rice (Interview with a Vampire) under the pseudonym A. N. Roquelaure. It's one for the BDSM lovers and if you're looking for something a little more extreme you'll be happy to know that one reviewer said the characters "make Christian Grey look like a choir boy".
Available from Amazon.
Classic novels with FSoG sex scenes
If you thought Fifty Shades of Grey was bad, just wait until you read the number of literary classes that have been ripped apart so that Grey-style sex scenes can be added in for more "scorching passion." The novels that have been ruined amended include Northanger Abbey, Pride & Prejudice and Jane Eyre.
Available from Clandestine Classics for around £2 as eBooks.
A Game of Thrones by George R. R. Martin
Now we're not saying you should be ashamed of ever reading A Game of Thrones or being into the board games and the HBO series and the card game and the role playing game, but it has become a bit of a fantasy geek's favourite, so indulge in a bit of incest, battle and dragons from the safety of your Kindle.
Available from Amazon for the Kindle for £3.99.
Twilight Saga by Stephanie Meyer
Yeah, yeah, it's been and gone, it's only for kids, it sucks, Robert Pattinson GLITTERS for goodness sake, but if you've avoided it up until now and have only recently got your hands on a Kindle then that's the perfect excuse to get into it without anyone else EVER knowing.
Available from Amazon for £4.99.
There are also a tonne of great suggestions if you're into the whole erotica thing (but you're sick of Grey and his considerable length) in the comments section of 'Fifty Shades' of STFU over on BitchBuzz.
[Image via
Mike Licht
]
---
---
---
---
---