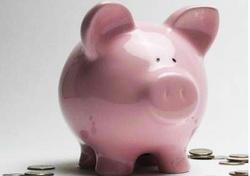 Sponsored post

With the end of the year marking an increase in spending for a number of households, finding ways to save money is more important than ever. Saving money can be achieved on a number of different purchases, but what are the best ways to keep your wallet in check this year?
Whilst the New Year might be the perfect time to set yourself resolutions over your spending, there is no reason why you can't start implementing some of your plans prior to this event. The end of the year is often considered the most expensive time for households, with bills and other expenses all being higher.
To save money, individuals need to look for inventive ways to reduce their outgoings. However, this does not necessarily mean that sacrifices need to be made and there are a number of ways for people to save money whilst maintaining their current lifestyle and standard of living. Its all about being creative.
Discounts
The easiest ways to save money is by taking advantage of discounts and money off coupons when shopping. These can help to ensure that people do not pay more than is necessary for certain items, allowing them to continue buying their favourite products, but at lower prices.
These types of savings will be available across a number of different products and are, therefore, an incredibly versatile money saving option. For example, products such as Pantene hair care items will be covered by these sorts of discounts, just as cleaning products will be.
Review
Another easy way to save money is to make sure that what you are buying is likely to be useful and efficient. This means that individuals should always look for reviews and customer opinions on different products before committing to a purchase.
These reviews will often be provided as advice style articles, and will be available for a number of different types of purchase. Health and beauty is one of the most common areas which reviews and advice are offered for, with beauty tips being readily available. This means that individuals will be advised on which products are best for certain conditions or situations, allowing them to only purchase products which will be useful - thus saving them money.
Budget
The last way to save money is perhaps the most obvious: set a budget! This is the fundamental step in securing future finances and is something which everyone should do.
When setting your budget make sure that you take into account the different expenditures that you are likely to have each month and ensure there is a portion of money kept aside for 'emergencies'. Remember that you may be able to treat yourself at the end of the month if you have budgeted correctly - especially if you have managed to save money through the use of coupons or discounts.
Ensure that your budget applies to all aspects of your spending and take care not to neglect any areas of spending - however small.

Think you know Assassin's Creed ? Prove it! Take our Assassin's Creed travel quiz