RAM POD Vehicle Mount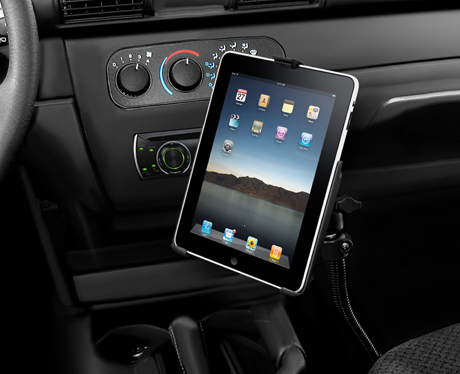 This heavy duty mount for all kinds of vehicles clamps to your seat rail so you don't
have to drill anything into anywhere or run the risk of damaging your car.

Ideal for long journeys when you don't have a helpful passenger to read a map for
you. Just be careful not to look down when you're actually driving.

Available from RAM Mounts for $73.68.
---
---
---
---