Arrested teen hacker Jake Davis cut a defiant figure outside the City of Westminster Crown Court, wearing sunglasses and waving a science book at the massed photographers and press keen to see the human behind the hacker persona.
The Police are now certain that Davis was Topiary – a LulzSec ringleader responsible for many of their high-profile attacks including SOCA and The Sun, and also the group's flamboyant press releases and Twitter accounts.
Tweeter ShonaGhosh pointed out Davis' resemblance to Neo from the Matrix. It's those sunglasses isn't it. Damn that film for making hacking look cool.
The book Davis was reading in custody was "Free radicals. The secret anarchy of science" by Michale Brooke (on Amazon)
The book is described on Amazon as blowing out the myths of scientists as rational sober experimenters.
"For more than a century, science has cultivated a sober public image for itself. But the truth is very different: many of our most successful scientists have more in common with libertines than librarians. This thrilling exploration of some of the greatest breakthroughs in science reveals the extreme lengths some scientists go to in order to make their theories public. Inspiration can come from the most unorthodox of places: Nobel laureates sometimes get their ideas through drugs, dreams and hallucinations. Science is a highly competitive and ruthless discipline, and only its most determined and passionate practitioners make headlines – and history. That's why fraud, suppressing evidence and unethical or reckless PR games are sometimes necessary to bring the best and most brilliant discoveries to the world's attention. In science, anything goes."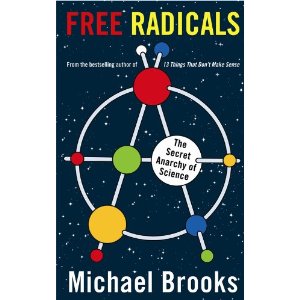 [picture credit @
tim
from
FT.com
]
By Anna Leach | August 1st, 2011
---
---
Must read posts: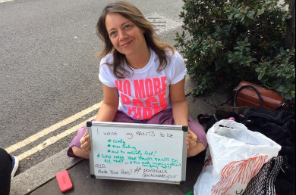 shinyshiny speaks to No More Page 3's Lucy-Ann Holmes...
---
---