With 23 million blogs and counting – Tumblr is the top platform for creatives, hipsters, wankers and some genuinely great people who produce beautiful blogs. This is an update to our classic Top Twenty Tumblrs post with some fresh delights from 2011.
We've got beautiful ones, funny ones, ones that are about cats but all of them somehow capture the essence of Tumblr. Oh and Katherine from Tumblr Communications recommended a couple of good ones to us as well.
Check out the Best of Tumblr according to ShinyShiny.
Click through the gallery to see 'em
Related:
Drop the LOLcats: 4Chan attack Tumblr for overusing their memes and being girls
By Anna Leach | July 22nd, 2011
ca$hCats
Who? Cash Cats
Where? http://cashcats.biz/
What? Photos of cats with banknotes
Why? Maybe it says something about the economy, but mostly it just looks great. 
---
---
Must read posts: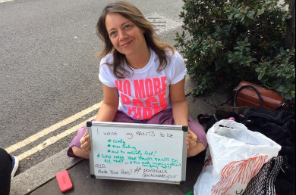 shinyshiny speaks to No More Page 3's Lucy-Ann Holmes...
---
---