Fancy a bit of bank holiday reading? Check out our new free gadgets and tech magazine Technode.
You can read about…
* The summer's 20 top gadgets.
* How 4G Mobile will mean we may get free broadband
* Why Augmented Reality is still the future
* The impact of coding on digital art
* Why Facebook has turned us all into liars
and lots more
You can get it in a number of ways
If you have an iPad download the free app here
If you want to read the magazine online go here
If you have an iPhone/touch you can download the mag from Magcloud here. Note that reading the mag on the iPhone is easier if you read it in iBooks or another reader.
If you want to read the mag on your PC, other tablets or smartphones then grab Technode from Magcloud here
If you want a print version you can have one from here, but there is a charge.
There will be a version for the Kindle soon too
Anyhow hope you like it. Any feedback contact us via Technode's Facebook page
By Ashley Norris | May 27th, 2011
---
---
Must read posts: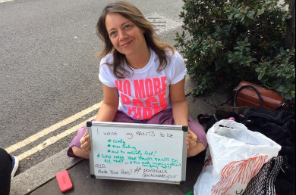 shinyshiny speaks to No More Page 3's Lucy-Ann Holmes...
---
---