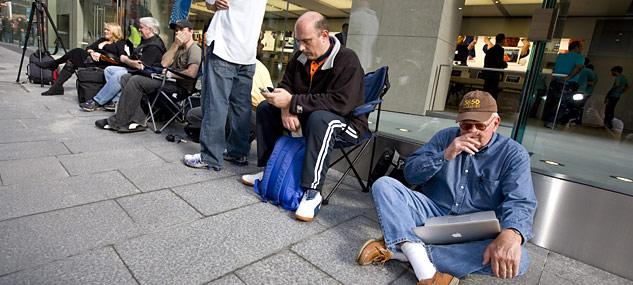 Apple is a very popular brand. As you may have noticed, its fans take devotion to the company and its products to an extreme….
But these crazies ultimate brand loyalists have gone even further – actually branding themselves with the brand logo on their BODIES. We bring you – ten of our favourite Apple-themed tattoos coupled with in-depth analysis.
[warning: pictures of BODIES]
I did search for Microsoft tattoos and could only find this…

Anyway, banish that image swiftly from your mind and LET'S MOVE ON…
Think Different "tramp stamp"