In case you haven't looked at the TV or the BBC website for the past month – it's Red Nose Day soon. It's all over TV and now it can be all over your smartphone too: they have an app.
You can donate to charity on it, you can find out more about the causes they're helping on it, and you can also play some game where you pick a nose.
Yeah it's like that .
They say that the app will:
"allow users to engage with thought-provoking content around the key issues that Comic Relief supports and then go on to donate via PayPal and SMS"
and also:
"Users can also have their share of the fun testing their digits on the fast-paced (and slightly addictive) 'Pick-A-Nose' game where for once the more you pick your nose, the more respected you'll be on our leader board. And for those who need a answer to a burning question they can always 'Ask Monkey' who gives the gives the benefit of his advice with his trademark wit and wisdom."
By Anna Leach | March 18th, 2011
---
---
Must read posts: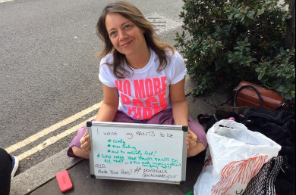 shinyshiny speaks to No More Page 3's Lucy-Ann Holmes...
---
---