by Saskia Leach
West Midlands Police got a bashing in the media last week for tweeting in the guise of one of their sniffer-dogs. It was supposed to help with community outreach, but Smithy's tweeting was condemned as a waste of police time.
And to be honest, for a dog that's trained to find killers, the tweets were a little mundane. Typical offerings include: "Just got back from my late walk, bedded down in my kennel now for the night, day off tomorrow."
No worse than a lot of humans tweets, you might think, but there's actually a pretty high standard of animal tweeting around. Here's the ShinyShiny top ten Twitter Critters who manage to combine micro-blogging with sheer animal magnetism:
By Anna Leach | September 13th, 2010
Sockington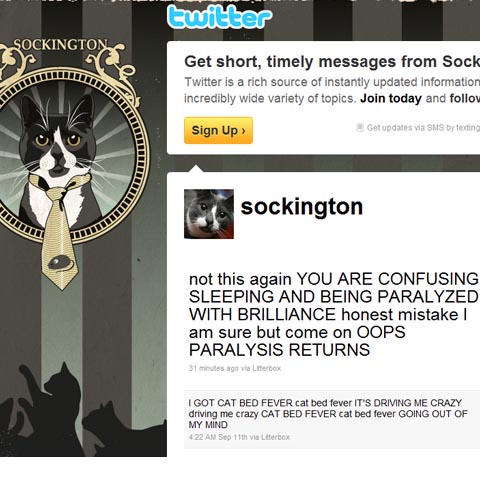 Sockington on Twitter
This cat has almost 1.5m followers. That's more than the population of
Swaziland. He has a sweet line in the accurate observation of feline behaviour
and a penchant for Kanye-style capitals.
Sample tweet: OH GO AWAY TOTALLY UNINTERESTED IN WHATEVER
YOU HAVE TO SAY hey come back OH IT'S YOU AGAIN make with the
leaving HEY COME BACK
---
---
Must read posts: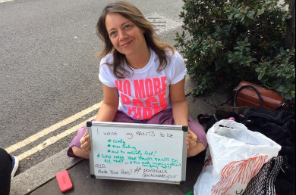 shinyshiny speaks to No More Page 3's Lucy-Ann Holmes...
---
---