If you've got tired of controlling virtual corn and mafia thugs on Facebooks, Playfish have just released a new and topical game - FIFA superstars - letting you manage the football stars of the world.
It's all nice and topical what with the World Cup and everything. Plus this Facebook game has some serious pedigree behind it - it's an EA approved version of their FIFA SPORTS franchise which has sold over 90 million units worldwide.
EA has obviously seen the potential in social gaming and we say - great. It's the first social game developed through the EA/Playfish partnership and the first sports game developed by Playfish.
FIFA Superstars works like a Fantasy Football league. Playfish explains:

"Fans will be able to create a fantasy club side by collecting or trading players, challenging friends head-to-head and competing in leagues, or searching out broader leader boards to compete against the best. To capitalize on the worldwide football fever driven by the 2010 FIFA World Cup South Africa, players can predict the outcomes of games in the 2010 FIFA World Cup™ to win valuable in-game coins."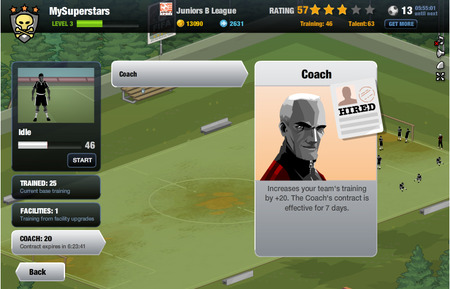 See FIFA Superstars on Facebook
Think you know Assassin's Creed ? Prove it! Take our Assassin's Creed travel quiz