Twitter is uber popular nowadays. Everyone is doing it, talking about it, learning it, and you can even define what type of Tweeter you are with this handy guide. But how about showing the humble site some love? I'm, talking advertising you love it, combined with a little bit of shameless self promotion.
Here's our round up of the best Twitter related accessories around, so go on, share the love.
CLICK THE IMAGE BELOW TO START THE GALLERY
By Zara Rabinowicz | March 31st, 2009
---
---
Must read posts: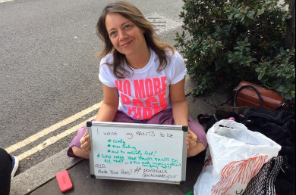 shinyshiny speaks to No More Page 3's Lucy-Ann Holmes...
---
---