So the dreaded day looms forebodingly close, hanging a heavy shadow over your forthcoming Saturday night, Hopefully your festivities will go with a bang, but who knows? If any of these gifts make it onto your evening radar you should have a serious think about whether you're in the right relationship, or if you've accidentally turned into his mother sister daughter mate.
CLICK THE IMAGE BELOW TO START THE GALLERY
By Zara Rabinowicz | February 10th, 2009
---
---
Must read posts: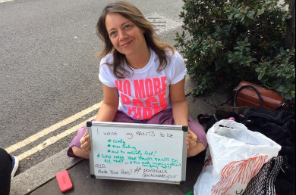 shinyshiny speaks to No More Page 3's Lucy-Ann Holmes...
---
---