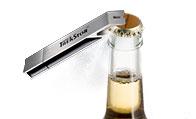 Trekstor, who has a bit of a reputation in Shiny Towers for producing naff MP3 players, might just be able to redeem its crap track record with this USB drive that conveniently doubles up as a bottle opener. It covers what should be two of the most important things in your weekly schedule – saving and transferring data and indulging in an alcoholic beverage(s).
The brushed aluminium USB stick CO is available in 1, 2, 4, 8 and 16GB capacities with USB 2.0 connection for Windows or Macs on offer. It's not available until October, so until then you're going to have to use a regular beer opener and USB stick until the two morph together (Power Rangers-style) to create something monumentally better.
[Thanks to everyone that pointed out we were getting our wine and beer confused. It's probably because we tend to just drink lemonade ;)]
[via
Pocket-Lint
]
Like this? Read these: "Be Open" bottle opener| iPod + flash drive = the happiest little memory stick in all the land
By Lucy Hedges | September 3rd, 2008
---
---
Must read posts: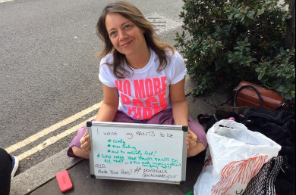 shinyshiny speaks to No More Page 3's Lucy-Ann Holmes...
---
---