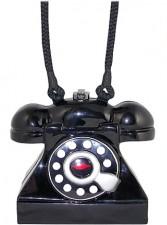 If there was ever a bag worthy of carrying 'The World's Best Phone Bag' title, the Marilyn Phone Bag by Timmy Woods would *so* be worthy. It literally epitomises the term 'phone bag', and juxtaposes a bit of the old skool with the new (unless you have an archaic handset). Its retro 60s design, complete with rotary dial and red lips just ooze coolness and plenty of must-have appeal. This bag is so happening, it adorned Miss Carrie Bradshaw's shoulder in an episode of Sex and the City. And as all Sex and the City fans should know by now, if it appears in SATC, it must be a hot accessory.
This retro goody doesn't come cheap though, and at $375 USD it has a true SATC style price tag. Fear not, there is a chance to get a few dollars knocked off the original price. Buy the SATC movie on DVD and get 10 percent off the bag at the HBO Store. It's still as expensive, it's just not as close to the $400 USD mark as before – plus you get the movie on DVD.
[via
Chip Chick
]
Loads more geek chic here
By Lucy Hedges | September 22nd, 2008
---
---
Must read posts: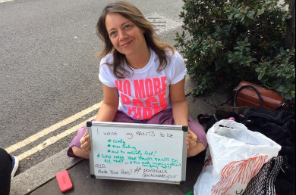 shinyshiny speaks to No More Page 3's Lucy-Ann Holmes...
---
---