Remember the days when pink phones were associated with the words 'limited edition' or 'exclusive'. Now they're just run-of-the-mill, they're everywhere, in colours ranging from baby pink, to coral, to cerise, to crimson to aaarrrggghh! No longer are they deemed 'special'. They've been de-ranked to the bog-standard world of mobile phoneage, to join the likes of silver and white outer shells. That doesn't mean to say pink phones have lost their appeal in our hearts. We're paying homage to the pink mobile phone (breast cancer associations and all) – may you continue to make girls giddy with your rosy exterior, spreading joy to the people who own you forever.
CLICK ON PICTURE BELOW TO START THE GALLERY
By Lucy Hedges | September 18th, 2008
---
---
Must read posts: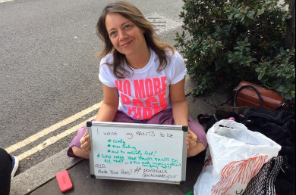 shinyshiny speaks to No More Page 3's Lucy-Ann Holmes...
---
---