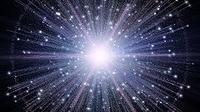 Dear LHC,
Please don't kill us all. Please don't create a black hole, when you get going on the whole 'particles colliding at the speed of light' thing.
Things I've yet to do yet include find out about the new Apple products, work out exactly how the semantic web works and get picked to appear on My Super Sweet Sixteenth.
Trust me, no one wants to know about the origins of the universe that badly (although apparently they *do* want to know £2.4bn much).
Much love,
All those at Shiny Towers
By Susi Weaser | September 9th, 2008
---
---
---
---