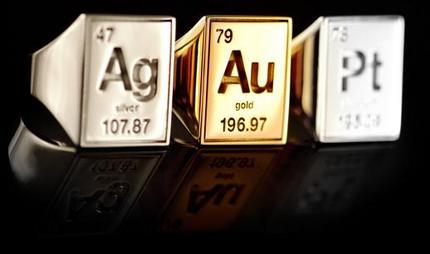 If Kanye West was a computer programmer, he would wear these rings. In fact, I imagine Kanye West's server guy wears these rings already. And as we know, Kanye is a blogger, so perhaps he borrows the server guy's from time to time, to stretch his nerd creds.
True to their metal, there's a fair old jump between the prices. The silver version will set you back a mere $280, whilst gold is $2,350 and platinum is a hefty $6,600. That's a lot of periodic goodness on your digits.
Get yours here.
Like that? Read this: Showering and revising: Ultimate multitasking with the periodic table shower curtain
By Susi Weaser | August 5th, 2008
---
---
Must read posts: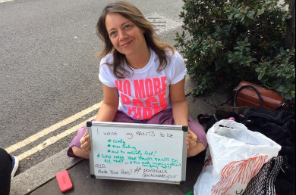 shinyshiny speaks to No More Page 3's Lucy-Ann Holmes...
---
---