There is no doubt in my mind that these are extremely weird. There's also no doubt in my mind that someone somewhere out there will pay good money for lamps that are an exact replica of their own eyeballs. Odd, with a dash of cool.
All you do is fill out the form, attach of photo of your baby blues/Van Morrison browns/rainy day greys, and send them off to this workshop, where they'll be hand crafted.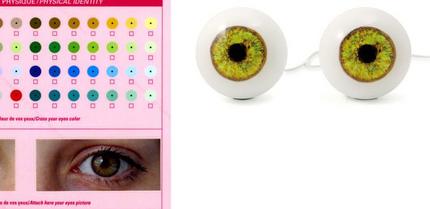 And if you think they're the kind of thing that will be a subtle addition to your home, think again. These babies are about the size of a football, judging by the photos.
5.5 Designers [via If It's Hip It's Here]
By Susi Weaser | July 28th, 2008
---
---
---
---