It looks like a bog-standard lappy bag, but in actual fact it's an incredibly practical and convenient laptop bag, designed for absolute airport check-in straightforwardness. The people behind the Checkthrough laptop bag must really have a personal detestation for having to remove your laptop for the sake of an x-ray, and they're not alone there. The purpose of this bag is rather obvious now. Skooba Design has designed it so the bag can be screened without having to carry out the immensely irritating task of extracting your precious cargo from its padded lair.
We've been told the bag will be available for purchase late this summer, so fingers crossed this is true – that'll be just in time for my holiday.
Akihabara News
]
For more cases, covers and bags click here
By Lucy Hedges | July 8th, 2008
---
---
Must read posts: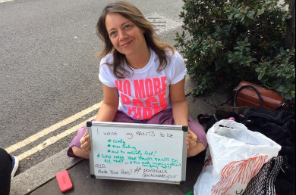 shinyshiny speaks to No More Page 3's Lucy-Ann Holmes...
---
---