Yesterday, photographer and Flickr user Damian Spain spotted a Google Street View driver being pulled over by the United States Park Police in San Francisco. While this is pretty funny, I find it really interesting as it shows you how Street View actually works. (I've always been to lazy to just google "Google Street View Car".)
Speaking of Street View, the good folks of Seattle, Washington will be pleased to know that a Google Street View car was spotted in your neck of the woods last week! Also on the list to be invaded by Google Street View are Portland, Oregon and Juneau, Alaska. My only question is when is it London, England's turn?
By Cate | June 17th, 2008
---
---
Must read posts: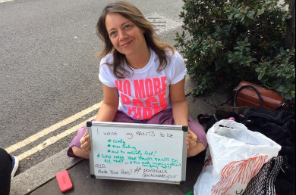 shinyshiny speaks to No More Page 3's Lucy-Ann Holmes...
---
---