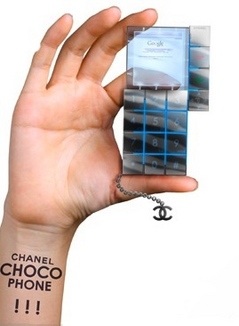 What's this, you ask? Another expensive cellphone that I'll never be able to afford? Well yes, but in this case it's actually quite desirable. Just looking at this sleek silver square makes my mouth water (matching Chanel tattoo not included). The phone is called the 'Chanel Choco', and is designed by Fred de Garihe. So far Chanel haven't given the project their seal of approval, but when they see the pictures (and Hu-uuuge copyright infringement) they'll probably start to take note.
See after the jump for more pics and info.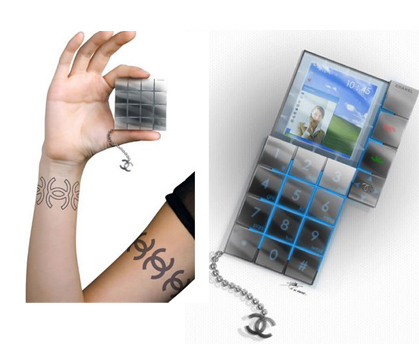 The phone is designed to be a 'dream of the future as well as fashion statement'. It's not really that far fetched anymore, what worth the ludicrously priced Nokia Arte, and phones by Levi and Prada. The phone is designed to work by an optical fiber system. This would display images between the lass parts through 12 micro lighter fibers. It looks absolutely stunning, and I can only hope this concept actually goes into mainstream production as I'd definitely want one.
[via style To Go]
See here for more mobile phones.
By Zara Rabinowicz | April 29th, 2008
---
---
---
---