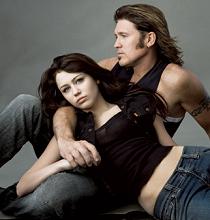 Wow. Such is the power of perves, it would seem. Cyrusgate has caused the top fashion magazine Vanity Fair to shut their website, due to the overwhelming traffic. The shots, by top fashion photographer Annie Liebovitz, featured the Hannah Montana starette wrapped in a blanket. Naked. And 15.
Presumably, these ones were a little more 'high fashion' than the naked photos leaked online a few weeks ago…
A Vanity Fair representative said "Miley's parents and/or minders were on the set all day. Since the photo was taken digitally, they saw it on the shoot and everyone thought it was a beautiful and natural portrait of Miley."
I have no idea what that means. It was taken digitally? Like almost all photos? Do they mean that someone at the shoot saw it on a computer screen and didn't think it was that bad? Oh, that's ok then…
[via
Digitial Spy
]
By Susi Weaser | April 29th, 2008
---
---
Must read posts: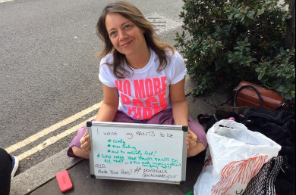 shinyshiny speaks to No More Page 3's Lucy-Ann Holmes...
---
---