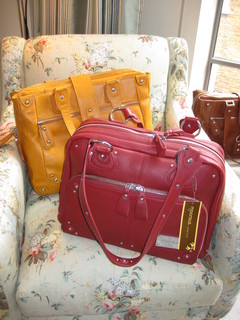 At a recent press day I was lucky enough to get a glimpse of these stunning leather laptop bags from Moonsus. In the great modern tradition they've been designed to look like everyday wearable totes, and come in a variety of colours from lemon yellow to a buttery brown. I like how they manage to combine style and practicality, and am glad they've finally made the Atlantic move towards our shores. We can expect to see them stocked in select boutiques round Britain soon.
See after the jump for another pic.
From £300 at Moonsus
For more lovely laptop bags see here.
By Zara Rabinowicz | April 3rd, 2008
---
---
---
---