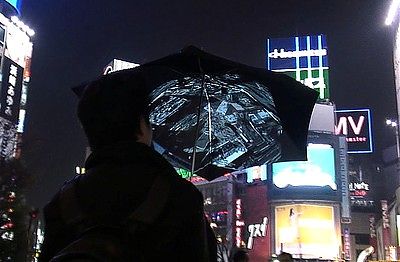 I didn't think there were many things that could actually make me crave the wet salty droplets of sky-tears, but the possibility of being able to photograph my fellow commuters and rain splattered buddies is simple to great to ignore. This hi-tech brolly includes a built in camera, which adds a whole James Bond spy element to it, as well as transmitting all content wirelessly to Flickr with the touch of a button on the handle. You can then view the content on the inside of your umbrella, by snapping your wrist. How cool is that?
Plans are to eventually incorporate a video camera into the design, and it's equipped with GPS and Google maps so you never need to get lost in the rain again. No word on the release date yet, but since the design has moved from Tokyo to a UK retailers website, fingers are crossed it will be soon.
Coming soon from theSharp edge
Like that? Read this: Solar powered patio umbrella. Because yes, it is bar-b-q weather I Weather Forecasting Umbrella
By Zara Rabinowicz | March 18th, 2008
---
---
Must read posts: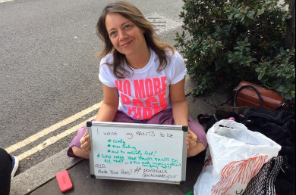 shinyshiny speaks to No More Page 3's Lucy-Ann Holmes...
---
---